---
Social Work - M.A.- fulltime studies
Faculty
Social Sciences
Course of studies
Social Work
Degree
Master
Academic degree
Master of Arts
Start
Winter semester
Regular study period
4 Semesters
Category
social
management

Type of study
full-time studies

Admission restriction
Yes
Tuition
No
Credits
120
Accredited
Yes / certificate
Application portal
International Office

Objectives of study
The studies provide profession-related, scientific and communicative competencies for prominent activities and positions in various fields of social work. Building on basic competencies in social work, the degree course aims for a specific capability spectrum that combines scientific-analytic, instructing-counselling, planning-coordinating and science of social welfare-researching competencies.
Particularly against the background of reorganisation in the structures of providers for social work and modified societal reproduction conditions, this integrated competency is prerequisite.
Occupational fields
Using the competencies which they were provided, graduates are to be enabled to do and take responsibility for qualified social work that meets the demand and is, at the same time, both situation-oriented and professionally competent. Occupying high hierarchical positions, they are also able to react innovatively and flexibly to restructuring processes.
The Master's degree allows admission to higher service.
Curricular design
The studies consist of 4 semesters. Apart from the acquisition of theoretical knowledge, work on a practice-based research project is to be done in each semester. The 4th semester serves the making of the finalizing Master's thesis.
Admission requirements
Take up full-time studies in the Master's degree course Social Work at the Mittweida University of Applied Sciences can persons who possess:
a degree in Social Work/Social Pedagogy (Bachelor, University of Applied Sciences-diploma, University-diploma) or an equivalent degree.
Admission requirement for graduates of a socio-scientific reference science: They require an at least one-year practical internship/practical experience in an institution of social work, which must have been completed after graduation.
Application
Information about admission, German language courses , costs of living as well as the application form are available at our web page:
www.ausland.hs-mittweida.de
Applications for this programme may be submitted through the International Office.
Hochschule Mittweida
International Office
Mrs Saskia Langhammer
Technikumplatz 17, 09648 Mittweida, Germany
Phone: +49 3727 948 137
Fax: +49 3727 948 143
E-mail: langhamm@hs-mittweida.de

Deadline for Applications:
15th May for the winter semester
15th January for the summer semester
Course of studies – characteristics
The Master's degree course is characterised:
Consecutively building on the Bachelor's degree,

It is 'rather application-oriented' (in the sense of an applied social work science),

It qualifies for higher service (for the takeover of complex coordination and instruction/managerial tasks),

It entitles for promotion (for the future academic self-advocacy of the subject)

It creates prerequisites for further post gradual Master's degrees.
Profile of competencies
The Master's degree course combines four areas of competence:
Competency

to conduct counselling processes with clients, in team and with different professional and political actors, here also to moderate in complex and critical situations.

Competency

to transform overlapping problem situations of social work in circumscribed research items, to independently design, carry out and evaluate projects of practice based research.

Competency

in personnel leadership on lower and middle levels of hierarchies and also to instruct unskilled or low-qualified staff in their work, to accompany and control organisational changes.

Competency

to pick up international and regional developments in social planning and to react to modified situations of life and reorganisation in social service sector.
This profile enables graduates to take over responsible and sophisticated positions in fields and institutions of social work. Thus, graduates increasingly become coequal and serious dialog and operating partners for representatives of the other classic professions (medicine, psychology, jurisprudence, pedagogy) on political and administratively relevant areas of activity and decision taking. The Master's degree sets the starting point for professional development which allows graduates to form and advance the subject and the profession in their scientific and profession-political identity in future.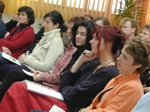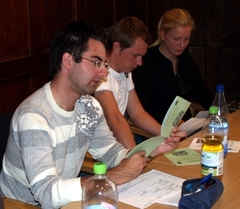 Social change increases the need of innovation in the practice of social work. Accordingly, the future Master's degree graduates require competence profiles which exceed the qualifications acquired in undergraduate degree programmes. What needs to be established is a general competence profile for highly professional social work which combines managerial activities that are performed in order to research, guide, moderate, control, initiate and evaluate processes.
The Master's degree course concentrates, in terms of a science of social welfare, on the emphases Counselling – Researching – Managing – Planning.